Business Analyst 职通营
从零基础变身商业分析师,只需九个小时
Business Analyst 职通营
离毕业季只剩下一个月的时间了,还没听说过Business Analyst?!那你和真的快要和就业市场脱节了!
相信关注我们的大家已经在上周的推送里详细了解了当下很火的Business Analyst职业的方方面面,错过的小伙伴们请戳链接:你不一定能成为Data Scientist,但是你可以成为Business Analyst!
这篇文章回答了所有你想知道的问题:
-BA是什么?
-BA的具体工作是什么?
-BA的职业前景怎么样?
-BA需要什么技能?
BA到底是一个什么样的岗位?其实你在招聘职位中看到的Operational Analyst, Data Analyst, Business Associate, IT Associate, Quality Assurance, Support Associate 甚至Product Manager, Project Manager 等等其实都是一种BA,在不同的公司里常常有不同的职位名。
打开一个BA的Job Description,我们可以看到:
Conducting market and company research

using on-line resources and library searches 

Collecting, constructing, and summarizing data

for case-specific needs 

Conducting independent and directed data analysis,

including econometric estimation of models and formulating and implementing financial models 

Participating in meetings with clients

Having

basic knowledge of R, SQL, Python, SAS, STATA,

and others

Assisting in preparation of reports…etc.
可以发现,其实BA工作最需要的是你的分析能力!它们需要的不是多么高深的编程能力, 也不是传统的Developer, 所以不要害怕你区别不出merge sort和bubble sort, 也不要害怕你不能用Python写完一个游戏或者网站。
优秀的商业分析师会拷问别人的数据,而他本身的分析也是经得起拷问,这就是分析思维能力。
"那我也能做BA吗?"
你知道这个工作岗位会招收很多国际学生吗?
你想过你会是这个高薪,核心岗位的perfect candidate吗?
如果你有任何数学,计算机或者商业管理的学科背景,
加上对business analytics的兴趣,
你都有可能成为一名Business Analyst!
快来参加北美职通卡的Business Analyst 训练营吧,大大增加你拿到Offer 的机会哦!(看到最后获得第一节课免费试听方式)
这门课就是要告诉你在每个公司中,这类看似"鸡肋"的工作职位到底在做些什么,为什么日益变得重要,快速学会分析项目的思维能力,和他们需要掌握的核心技术(Excel, R, SQL, Python, etc)。
9小时零基础入门商业分析师是一件完全可能的事!
我们为大家请来了北美职通卡金牌Cici导师为大家开设此次培训营。 Cici人超级Nice, 辅导过150+ 学员,深受所有学员好评。此外我们还有一位美国本土的特约嘉宾导师Matthew。
CiCi
Education
 Information Technology at Cornell University
Experience
Project Lead Business Analyst, KPMG
多年Business Analyst工作经验,毕业于康乃尔大学,运筹学及商学双学位,担任康乃尔career service peer advisor,服务过超过150名学生。 现在担任KPMG Innovation商业分析师。曾经的客户包括American Express, Amazon, Time Warner Cable, Assurant, Microsoft等。多次分享美国职场经验,开授多次SQL,R,SAS课程,在学员中取得很好的反响。希望这次的BA培训课可以帮助到大家。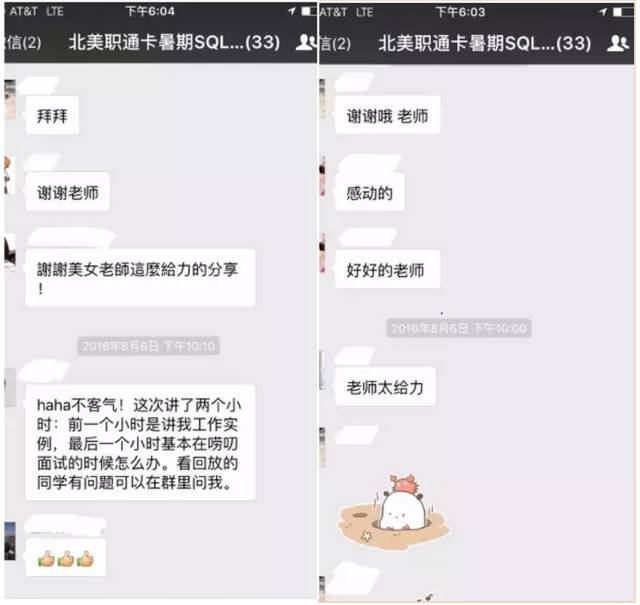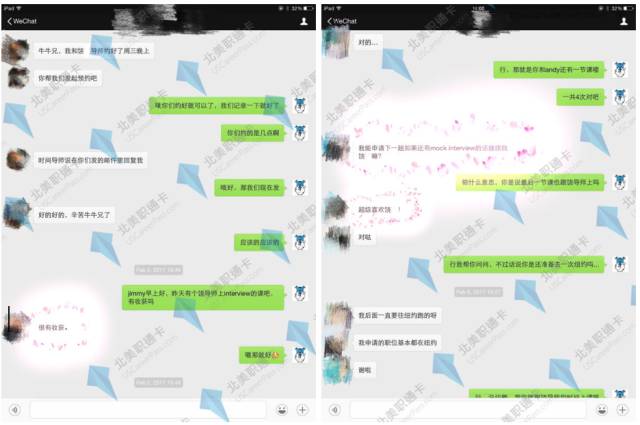 Matthew
特约教师 & BA Consultant
本科毕业于弗吉尼亚理工。就职于纽约著名商业咨询公司,接触数十家公司,上百位客户,担任资深BA以及面试官。同时,热爱中国文化,希望帮助更多中国学生打开属于自己的职场之路。
戳视频看Cici导师亲自介绍本次课程:
1. 网络授课,全程录制,满足学生需要复习的要求;
2. 每节课后答疑,布置作业;
3. 行业案例分析;
4. 导师制作精美PPT。
Class Topic
Learn the major steps involved in tackling a data problem.
Learn the major steps involved in business, with interesting real-world examples at each step: from forming a concrete business or research problem to collecting and analyzing data, to building a model, and understanding the feedback after model deployment.
Defining business analyst
A day life of BA

What exactly does Big Data, Data Science, Google Trends, Spreadsheet UI work in the business environment?

Real company examples/use cases

You don't need to have any experience in coding
Programming fundamentals I
Learn the key of: Excel, SQL, R, Python etc.

Besides hard skills…how to be a likable person in any interview/work environment (soft skill details will be covered in class 9)

Advice for a new BA
Programming fundamentals II
Revisit of the hard skill sets

Trendy tools and technologies: SPSS, Hadoop, Text

Analytics, Watson Analytics, Machine Learning with Python, Business Intelligence (BI) etc.
Project life cycle
Concepts & Case Study

Understand the business context

Formulate the business objective

Analytic Approach

Scrum & Agile

Requirement collection

State the hypothesis
Data preparation
Assess available data

Assign data for use Data Understanding – Concepts & Case Study

Data Preparation – Concepts & Case Study
Modeling a solution
Modeling – Concepts & Case Study

Revisit some programming fundamentals
Evaluation a project
Summarizing the data analytics process

Presenting data insights
Delivery a project
Deployment – Concepts & Case Study

Feedback – Concepts & Case Study

Presenting Data Analytics in Business

Using data to answer a business question
Soft skills
Interview

Communication: Conversation, Email, Phone Calls

Meetings & Discussions

Tips from Matthew
1. 导师收集的独家PPT文档,图标,icon合集:手里只需掌握这一份,就能让你PPT做得令人刮目相看。
2. 多家实际案例的project development plan: 指引你活学活用,亲自体验真实project流程。
3. R, VB,SAS,Python,SQL,Hadoop等数据语言的quicksheet:课内知识总结,让你一目了然,与业内人士轻松对话
4. 还有一份神秘惊喜福利噢!
Early Bird Price
$680
(4月12日截止)
Regular Price
$760
2名小伙伴组队报名,
每人减免$10!
3名小伙伴组团报名,
每人减免$20!
现有免费试听第一节课等你来!
领取方式:
 加小管家微信后回复"BA试听"即可进入试听群,小管家将会在开课前发送网络课程链接
时间:
4月2日 美东时间晚8点

About Instructors
Cici R
Cici is graduated from Cornell University majored in Operations Research and Information Technology, with a minor in business. She is currently working as a quality assurance (QA) associate at KPMG focusing on client-facing tax applications. During her senior year in university, she worked as the Chief Technology Officer (CTO) at a student running start-up called Student Agencies, Inc., working closely with board of directors
Reviews
Detailed Rating
| | | |
| --- | --- | --- |
| Stars 5 | | 0 |
| Stars 4 | | 0 |
| Stars 3 | | 0 |
| Stars 2 | | 0 |
| Stars 1 | | 0 |